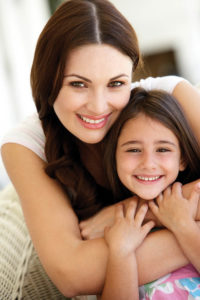 In Australia, a school has taken dressing up the disabled quite literally. According to The Telegraph, Ramco Primary School stirred an outrage after their "dress like a disabled person" event. Although the proceeds are for a good cause, the dress-up day was organised in poor taste. For disability advocates, there are other ways on how the school should have conducted inspirational activities for the people with disabilities.
Over the years, we've seen how some people have disguised themselves as people with disabilities (PWDs) during Halloween parties. In fact, using oxygen masks and wheelchairs has become a fashion statement, especially to the rich and famous. This is just outright insensitive and offensive. Dressing up the disabled is a huge undertaking and should not be taken as a joke.
Dressing Up The Disabled: Fashion Spreads Its Wings
People with physical and mental impairments, like the Japanese amputee artist Mari Katayama, use dressing aids and equipment that assist them when dressing up. Examples are sock aids, button hooks, zip extenders and dressing sticks. But if you want fashion to spread its wings upon them, there is a clothing line that makes dressing up the disabled a lot easier.
Independence Day Clothing, the company that specifically caters disabled kids and adults, is the idea of Lauren Thierry. You probably have heard her name as she was a news anchor for CNN. Since Thierry has a son with autism, she knows too well how laborious it is to put on clothes on PWDs. She then decided to put up this clothing line.
Thierry's company produces clothes that are not only fashionable, but are also comfortable and easy to wear. The clothes and dresses do not have zippers, seams, buttons and even laces. These can also be worn in any way as the inside and outside of the garments look the same.
Another business called Buck & Buck specialises in disability clothing. They have various clothing styles depending on the person's capacity to dress himself or herself. For women, Buck & Buck offers cut float dresses that are ideal for those in wheelchairs; pull on, side zip and back flap slacks; adaptive dresses and a whole lot more. While for the gents, they have waterproof fleece and ponchos, snap back undershirts and open back shirts.
In dressing up the disabled, there are available fashionable clothes that do not sacrifice its comfort and functionality. Kudos to Buck & Buck and Independence Day Clothing!