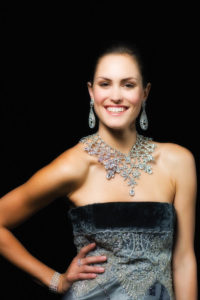 Your prom night is probably one of the most important and unforgettable events in your high school life. For the ladies, this would mean getting the perfect stilettos, clutch bag, dress and prom date. As intricate and taxing as it may sound, your prom night deserves an all-out effort for you to have an awesome time. However, one should not forget that how you hold yourself gracefully on prom night is also an important aspect of this event. Getting poised for the perfect prom involves maintaining a good posture. You can consult a chiropractor about posture to pull off that flawless look. Get the chiropractic difference by visiting the nearest chiropractor.
How To Hold Yourself Gracefully On Prom Night
After spending months and months picking the right dress and accessories for that magical night, it only seems right that you hold gracefully on prom night so that all of your hard work won't go to waste. Here are some tips on how to exude confidence and grace on your prom night.
Ready your skin ahead of time.
According to the adage, we should be confident in our skin. We suggest that the girls practice a proper skin care regimen weeks before your prom night. In doing so, pimple breakout on your face and on the back will be set right. If you are inclined to try a new skin care product, do it in advance to see whether it suits your skin type or not. We do not want negative reactions to show just a day before your prom.
Now, some online forums might suggest that you practice your smile. There's nothing wrong about it. That said, you'll look more comfortable and graceful if you will let your smile show naturally. To achieve that picture-perfect smile, you can use whitening strips for your teeth. Using lipsticks with red and pink hues will make your teeth appear whiter.
If you don't have a date, don't fret about it.
Girls who don't have prom dates are basically the ones who don't feel confident about themselves, at all. It is time to break out from self-pity, sister! Don't get upset about going to the prom by yourself. You don't need a date to hold yourself gracefully on prom night. Be with your friends, have fun, and show to the world that you can still look poised in the absence of man candy.